Free Conference Filming
Posted by Synergy Video on 9 August 2018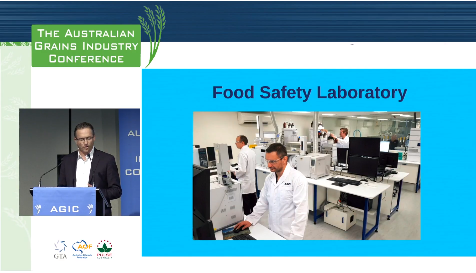 GET YOUR CONFERENCE PROFESSIONALLY FILMED AND GET A COMPANY OR ORGANISATION TO SPONSOR IT
Filming your event is a great way to generate a valuable record of the content of the event, but more so, it adds great value to the attendees as they are able to review and share their knowledge with their organisation - this helps show attendance value to management who are paying for their staff to attend.
In turn, it means that they are more likely to attend the next event and hopefully bring a colleague - this means greater growth for your event using the power of video.
WHAT ELSE CAN THE FILMING BE USED FOR?
Event and post-event communication it's a valuable way to keep the event conversation going through social and other channels:
By showcasing the event you can promote your ideas easily to your captive audience
Promotion for your next event it is a great way to start the buzz going into the lead-up to your forthcoming event
HOW CAN YOUR VIDEO SPONSOR BENEFIT?
Apart from the normal promotions that you can offer, such as logos on the venue screens, brochures, day passes and email lists, we can offer your sponsor:
Additional logo placement on all videos produced
Logo Splash Screens on start and end of each video
The ability for them to showcase the videos on their website
Addition of a short "About Us" added to the playlist filmed onsite or supplied by us
The benefit that the promotion of their brand extends beyond the conference dates
SEO growth with website links on videos
WHAT CAN SYNERGY VIDEO OFFER FOR YOUR FILMING NEEDS?
Multi-camera single operator models to allow for better videos at a lower cost
Slideshow integration
Branding Integration
Fast turnaround all videos online within 24- 48 hours
Live streaming options
Full technical and online delivery management we can take care of everything!
With fully inclusive day packages starting from $2200 incl. and multi-day/multiroom discounted rates, you may find it more affordable than you think.
Author:Synergy Video