Webcast your next event live, any platform, anywhere, anytime

Conferences - Sporting Matches - Training Sessions - AGMs - Ceremonies - Anything
Complete Capture Solution
Capture your presenters and their presentation quickly and easily - no more guessing what their slides looked like.
Expand the power of your brand in your videos, by including your logo or sponsor logos on all your videos.
Reach your audience your way
Any device, anywhere, delivered how you want and with full viewer support.
Stream to where you audience is
Deliver your live stream to where your audience is, Facebook, Youtube or directly to your website. It's all possible!
Live streaming your event or conference is a great way to reach a wider audience and deliver your message and your brand further than you ever thought possible
Overlays - Scoreboards - Voice Overs - Picture in Picture - Stingers - Multicamera - The possibilities are endless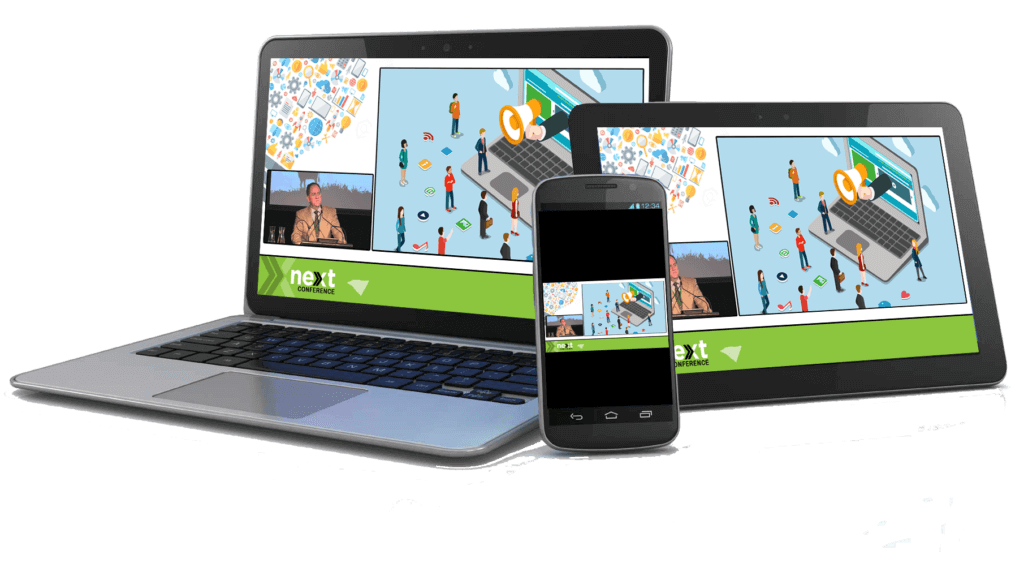 Synergy video has the ability to live stream on any platform, from any location. Our unique streaming system allows you to stream both the presenter and their accompanying slides or videos.
Engage and interact with your audience through social media and Q & A platforms and post-events. Have your content online fast with the ability to add closed captions or create podcasts and offline backups.
With cost-effective options to suit any event from a single camera to multi-camera options and slides, live streaming your next event may be more affordable than you think
We cover everywhere with our skilled team of videographers and are happy to join you wherever your event takes you.
Streaming solution is deigned to work for your event and give the viewer the best possible experiece
We take the hassle out of everything and can supply all technical support, video players, playlists and websites to make your webcasting / live stremaing easy.
Closed captioning and transcription services available with all videos.
Check Out Some of Our Recent live Events
Click the play button to start or click the arrow in the top left hand corner to select a preferred video to video